Sun
Mon
Tue
Wed
Thu
Fri
Sat

PetSmart National Adoption Weekend

12:00 pm

PetSmart National Adoption Weekend

@ PetSmart (Middletown, NY)

Sep 14 @ 12:00 pm – 3:00 pm

We're bringing the shelter to you! Four times per year, PetSmart Charities works with Animal Welfare Organizations across North America to host pet adoption events within PetSmart stores. Come meet some of our lovable dogs[...]

PetSmart National Adoption Weekend

12:00 pm

PetSmart National Adoption Weekend

@ PetSmart (Middletown, NY)

Sep 15 @ 12:00 pm – 3:00 pm

We're bringing the shelter to you! Four times per year, PetSmart Charities works with Animal Welfare Organizations across North America to host pet adoption events within PetSmart stores. Come meet some of our lovable dogs[...]

PetSmart National Adoption Weekend

12:00 pm

PetSmart National Adoption Weekend

@ PetSmart (Middletown, NY)

Sep 16 @ 12:00 pm – 3:00 pm

We're bringing the shelter to you! Four times per year, PetSmart Charities works with Animal Welfare Organizations across North America to host pet adoption events within PetSmart stores. Come meet some of our lovable dogs[...]

Goosepond Animal Hospital's Adopt-A-Pet Day

10:00 am

Goosepond Animal Hospital's Adopt-A-Pet Day

@ Goosepond Animal Hospital

Sep 29 @ 10:00 am – 4:00 pm

Please join us at Goosepond Animal Hospital's first Adopt-A-Pet Day! This event is to help our furry friends find their forever homes! Please join your friends at Goosepond Animal Hospital for what will surely be[...]

Walden Harvest Festival

11:00 am

Walden Harvest Festival

@ Bradley Park

Sep 29 @ 11:00 am – 5:30 pm

We're joining the Walden Harvest Festival at Bradley Park! This family friendly event will feature amazing entertainment, food, and vendors. Stop by our tent and say hello. We will have adoption information, furry friends, giveaways,[...]
Volunteer at the Humane Society of Walden
The Humane Society of Walden is a no-kill, non-profit safe haven dedicated to helping stray and abandoned cats and dogs. Our animal shelter serves the communities of Montgomery, Walden, Maybrook, Crawford, Wawarsing, Shawangunk, and Mamakating, but will not turn away pets from across the country in need.
Humane Society of Walden
2489 Albany Post Road
Walden, New York 12586
Oct
4
Thu
Indoor Yard Sale

@ Humane Society of Walden NY
Oct 4 @ 9:00 am – 3:00 pm
Come shop our Yard Sale room! There's something for everyone! All proceeds benefit the cats and dogs in our care.
We accept donations on Mondays, Wednesdays, and Fridays from 10:30 am -1:00 pm. Except Holidays.
**Donations can not be accepted on Yard Sale days.**
Please do not leave any items outside the yard sale room (as the elements may ruin them) or inside the lobby.
Any donations over 3 boxes please call 845-778-5115 to make an appointment.
The following is a list of items we CANNOT accept:
Computers
Electronics
Clothes
Exercise equipment
Large furniture
Stuffed animals
VHS tapes
Religious items
Destination itemsThank you for your continued support.
Oct
7
Sun
A Walk in the Park Dog Walk

@ Winding Hills Park
Oct 7 @ 9:30 am – 9:30 am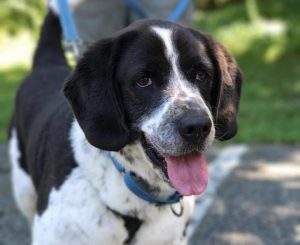 Whether you amble, ramble, or scramble…we have a walk for you…and the dogs to go with it. All paces welcome – meandering to marathon! Our shelter dogs LOVE strolling in the woods of Winding Hills Park. Meet us at the Humane Society of Walden (HSW) at 9:30 a.m. on Sundays to be matched with the perfect pup. Walking guidelines will be discussed. HSW will transport some of the dogs in our van (we can hold 3 dogs only) or you can use your car. We return to HSW by noon.
Canine benefits from our Sunday morning walks:
much-needed break from the shelter environment
dogs are engaged during outings in the park; barking, spinning, and jumping behaviors fade away.
dogs return to the shelter happy, tired, and ready to relax.
provides an opportunity to reinforce basic commands in a new environment
provides the dogs an opportunity to socialize with strangers, make a good impression, and maybe even find a forever home
exposure to other dogs in the park and can practice and show off their good manners.
excellent source of exercise and the best gift you can give to these pups – short of adopting one
Please be sure to keep the following guidelines in mind:
Our dogs are great and love to be pet, but please keep your face away from theirs and do not give hugs. This helps to ensure both you and the dog stay comfortable.
Close-toed shoes must be worn
Walkers must be at least 16 years of age
There's plenty of room so let's keep all dogs 10 feet from one another
Please no smoking around the dogs
Pick up after your walking buddy or alert a "guide"
Talk to your pal during the walk and encourage good behavior. Asking him/her to sit and rewarding with a treat is good practice.
Feel free to ask your "guide" any questions and have fun
This program is separate from volunteering at the shelter. If you'd like to volunteer at the facility or off site adoption events you must complete an orientation. Many times after the dog walk an orientation will be offered to those who are interested.
Be sure to check @waldenhumane for rain dates or cancellations due to holidays. Please e-mail vc@waldenhumane.org if you're interested and with any questions.
Hope to see you on Sunday!