Sun
Mon
Tue
Wed
Thu
Fri
Sat

Indoor Yard Sale

@ Humane Society of Walden

Oct 2 @ 9:00 am – 3:00 pm

Come shop our Yard Sale room, there's something for everyone! All proceeds benefit the cats and dogs in our care. We accept donations on Mondays, Wednesdays, and Fridays from 10:30 am -1:00 pm. Except Holidays.[...]

A Walk in the Park Dog Walk

9:30 am

A Walk in the Park Dog Walk

Oct 3 @ 9:30 am – 11:30 am

***Please check our page for weather related cancellations or call HSW 845-778-5115*** Whether you amble, ramble, or scramble…we have a walk for you…and the dogs to go with it. All paces welcome – meandering to[...]

Board of Directors Meeting

7:00 pm

Board of Directors Meeting

@ Humane Society of Walden

Oct 20 @ 7:00 pm

Meetings are held at the Humane Society of Walden, on the 3rd WEDNESDAY of every month at 7 pm. Citizens concerned with animal welfare, volunteers and new members are welcome. We are always seeking individuals[...]

Indoor Yard Sale

@ Humane Society of Walden

Oct 21 @ 9:00 am – 3:00 pm

Come shop our Yard Sale room, there's something for everyone! All proceeds benefit the cats and dogs in our care. We accept donations on Mondays, Wednesdays, and Fridays from 10:30 am -1:00 pm. Except Holidays.[...]

Halloween Craft Fundraiser

6:00 pm

Halloween Craft Fundraiser

@ Duffy's

Oct 21 @ 6:00 pm – 7:00 pm

Join us for a Halloween mask making craft. All ages welcome. Under 16 must be accompanied by an adult. A small HSW goody bag and kid size Duffy's ice cream are included. Craft materials are[...]

Halloween Craft Fundraiser

6:00 pm

Halloween Craft Fundraiser

@ Duffy's

Oct 22 @ 6:00 pm – 7:00 pm

Join us for a Halloween mask making craft. All ages welcome. Under 16 must be accompanied by an adult. A small HSW goody bag and kid size Duffy's ice cream are included. Craft materials are[...]

A Walk in the Park Dog Walk

9:30 am

A Walk in the Park Dog Walk

Oct 24 @ 9:30 am – 11:30 am

***Please check our page for weather related cancellations or call HSW 845-778-5115*** Whether you amble, ramble, or scramble…we have a walk for you…and the dogs to go with it. All paces welcome – meandering to[...]

A Walk in the Park Dog Walk

9:30 am

A Walk in the Park Dog Walk

Oct 31 @ 9:30 am – 11:30 am

***Please check our page for weather related cancellations or call HSW 845-778-5115*** Whether you amble, ramble, or scramble…we have a walk for you…and the dogs to go with it. All paces welcome – meandering to[...]
Oct
20
Wed
Board of Directors Meeting

@ Humane Society of Walden
Oct 20 @ 7:00 pm
Meetings are held at the Humane Society of Walden, on the 3rd WEDNESDAY of every month at 7 pm.
Citizens concerned with animal welfare, volunteers and new members are welcome.
We are always seeking individuals with the skills and the desire to join the Board and Committees working to insure the shelter's future and uphold its mission.
Oct
21
Thu
Indoor Yard Sale

@ Humane Society of Walden
Oct 21 @ 9:00 am – 3:00 pm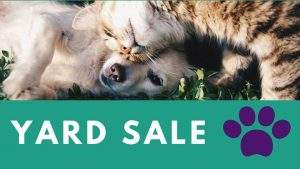 Come shop our Yard Sale room, there's something for everyone! All proceeds benefit the cats and dogs in our care.
We accept donations on Mondays, Wednesdays, and Fridays from 10:30 am -1:00 pm. Except Holidays.
**Donations can not be accepted on Yard Sale days.**
Please do not leave any items outside the yard sale room, the elements may ruin them, or inside the lobby.
Any donations over 3 boxes please call 845-778-5115 to make an appointment.
The following is a list of items we CANNOT accept:
– Computers
– Electronics
– Clothes
– Exercise equipment
– Large furniture
– Stuffed animals
– VHS tapes & DVD's
– Books
– Religious items
– Destination items
Thank you for your continued support.