UPCOMING EVENTS
Saturday, October 21st
11 am – 2 pm | Kitten Cafe Pop-up @Blue Fox Books
11 am – 3 pm | Otterkill Open House Adoption Event
Saturday, October 28th | 2-4pm
Pawstume Party @ Whitecliff Vineyard
Every Wednesday thru October 25th | 4-6pm
Wellness Wednesday: Meet @ HSW
Every Thursday | 5-8 pm
Whiskey + Wheels @ Baldwin Winery
Every Friday | 4-6 pm
Coffee Chats + Rescue Readers @ HSW
Every Sunday | 9:30 am
Sunday Funday Dog Walk: Meet @ HSW
weather permitting



---
"Powder Dog Sessions"
Fundraiser with Krys DeRosa Photography.
Get ready for a colorful adventure like no other! Local photographer extraordinaire Krys ReRosa is opening up her books for a one day session, on Saturday, October 7th in Montgomery! This is NOT a digital effect – she'll be applying vibrant powder directly to your dog and capturing their airborne moments with an epic jump.
What's even more amazing? "Powder Dog Sessions" is a fundraiser for HSW, and a portion of the sales will directly benefit the animals in our care. Click the button for more information. We're can't wait to see the paw-some results!!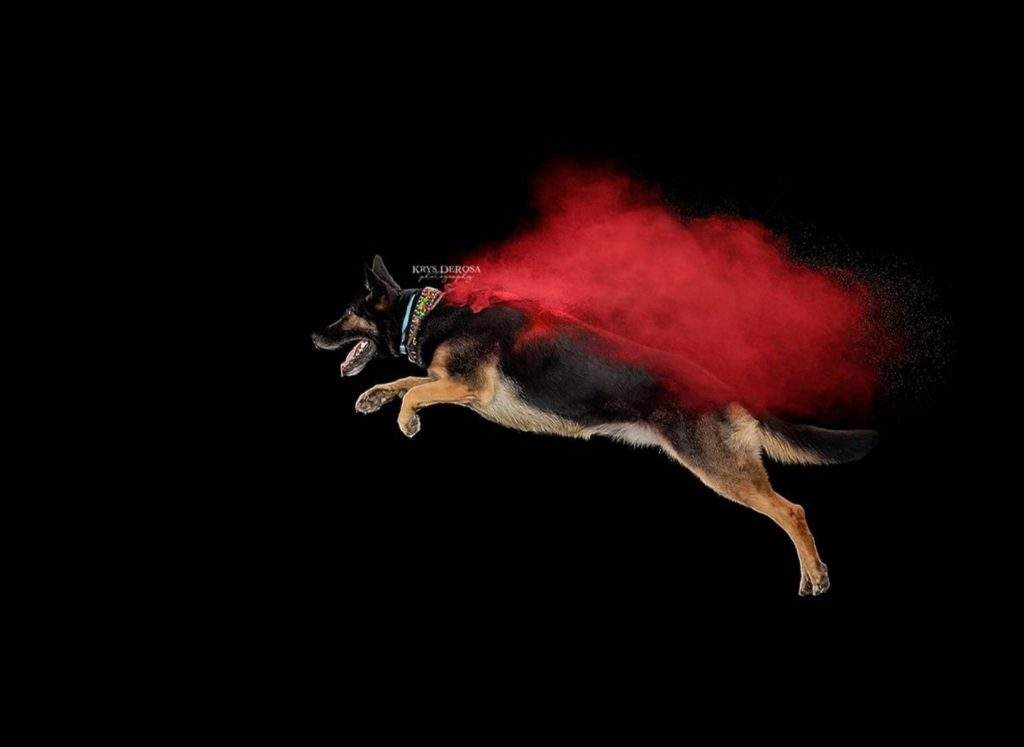 ---
Sammy Spotlight
Meet Sammy, our lovable 1-year-old rescue from the South. Sammy is a German Shepherd mix, and he's all about big, goofy charm! He's looking for that special person to call his own.
Sammy is a fast learner and walks like a pro on the leash after he gets over his initial excitement about going for a walk.  He'd thrive with an experienced dog owner who can appreciate his energy and zest for life.
Due to his puppy-like enthusiasm and still learning that he's not a lap dog, Sammy would do best in a home without young children. Are you the perfect match for this wonderful pup?