In the rescue world, we don't get a moment at times to breathe … that was this past Friday. While we were saying goodbye to one of our oldest boys 🌈💕, we got an urgent phone call📞.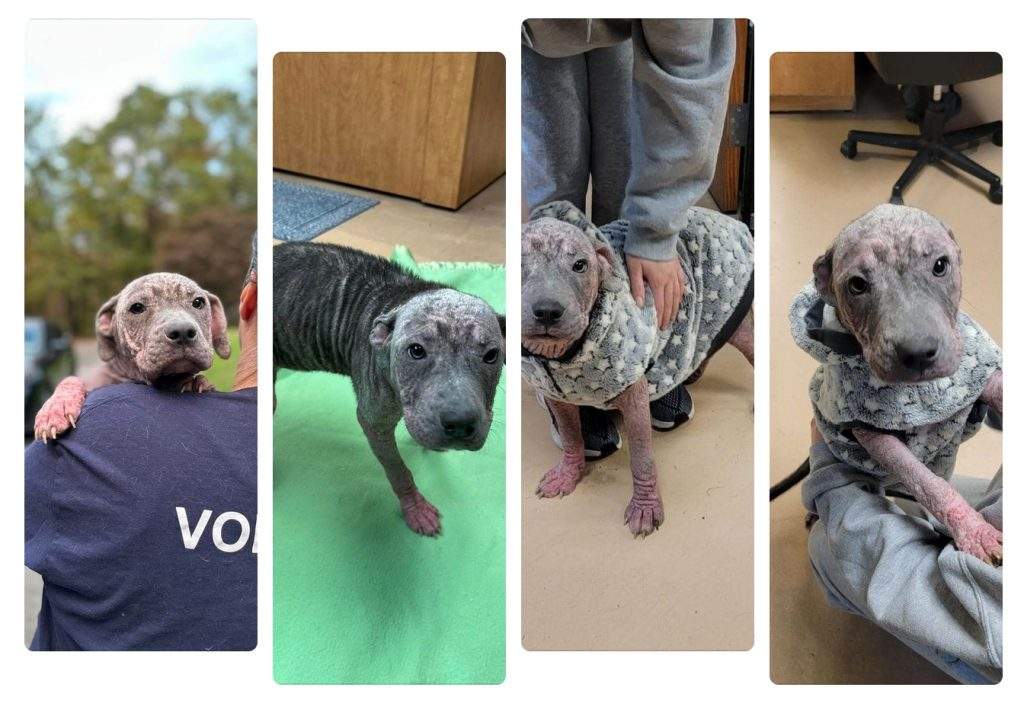 Short story – Some rock star ⭐️ community members found a stray pup and they needed immediate placement by Monday or else this pup would be put to rest. The Police had taken the pup to Dr. Johnson  in Middletown where she was named "Maggie" and he started immediate treatment… Sweet Maggie has Mange. (Noncontagious) We went over what the treatment will be with the Dr. And then we said we ofcourse would take her… look at her, how could we not? ❤️❤️
Yesterday Carol went and scooped her up and We met her at the shelter to greet Maggie in person. She's like a little happy hippo🦛! So here she is our little hairless wonder! She is bouncy and a normal pup in every way besides her current appearance🦛.
🚫While Maggie won't be available for sometime… we may possibly be looking 👀 for a foster. She's unable to be properly immunized or spayed until she's healed. ❤️‍🩹
Thank you to her finders, Wallkill Police Dept. and Dr. Johnson…
If you would like to help us be able to say yes to more special cases like this little hungry happy hippo 🦛 please consider donating towards our pets medical 🏥 needs here while in care. We work with the best vets around
Waldenhumane.org/donate
PayPal.me/waldenhumane
Venmo: venmo.com/waldenhumane
@waldenhumane