How You Can Help!
The Humane Society of Walden
Thank you for your interest in helping the shelter! Below are some of the many ways you can make a difference in the life of a homeless dog or cat.
Your donations allow us to continue to feed, house, spay, neuter, and provide vet care for the many orphaned and abandoned cats and dogs who are currently with us. Will you please help us help them?
A $25 Donation will Bottle Feed 3 Kittens for 2 Weeks

A $50 Donation

will Spay or Neuter a Cat

A $75 Donation

will Spay or Neuter a Dog

A $100 Donation

will Pay for 1 Month Adopt-ability Training for a Dog

A $250 Donation

will Sponsor a Cat or Dog for 1 Year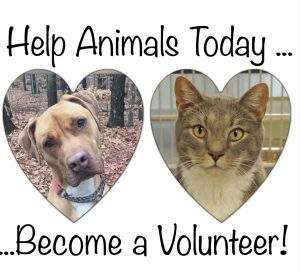 Volunteers are our greatest asset. Without them there would be no adoptions at Petsmart, no photos of animals posted on Petfinder, no web site or Facebook page, and many of the shelter animals would lack for walks and attention.
PLEASE consider donating your time to help us! There are many "jobs" that need doing and we'll do our best to match you up with ones you enjoy and are good at.
Can you spare a few hours for the animals?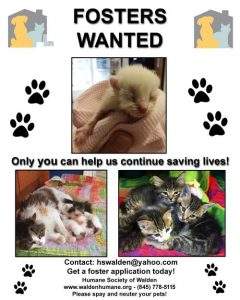 Fosters are always needed for pregnant/nursing moms with kittens, litters with no moms, bottle babies, you name it!
Please, if interested contact us at 778-5115 or click the button below for a foster application!
We can't do it without angels like you.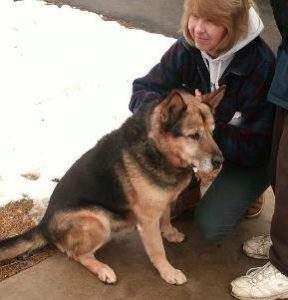 Can't adopt? Make a monthly donation to help care for one of our dogs or cats waiting for a new home! We have many animals who have been with us a long time for one reason or another.
Some are seniors, some look "funny", some are not quite so outgoing with people as they could be. Whatever the reason, these animals have a home with us until they find one of their own. Please consider sponsoring one of these long timers and helping them get the best care possible.
Donate Commonly Needed Items

Item donations make a huge difference for the lives of the animals at the shelter. From cat food to gardening hoses and stamps, we use a lot of items every day! Things we always need and use :
Dry and Canned cat and dog food
Cat Litter
Paper Towels and Toilet paper
Cleaning Supplies
Bleach (we use about 3-5 gallons per day)
Dawn Dish washing soap
Blankets, towels, small rugs
Garbage bags (kitchen and heavy duty trash bags) drawstring style preferred
Garden hoses
Plastic totes with covers
First class stamps (for thank you cards)
Copy/printer paper
Recycle your old shoes in our lobby – we earn 50 cents per pound!
Working computers
Shop Our Amazon Wish List

Shopping Amazon is an easy way to donate items that are always needed at our shelter.    If you are shopping amazon (remember to smile and designate our shelter as your charity),  All items will be shipped directly to the shelter.
Help our Tree
Sprout Leaves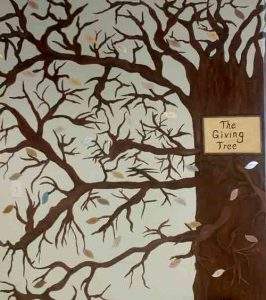 We have created a "giving tree" With your donations, it will produce beautifully engraved leaves! Your generosity will help our tree sprout leaves of Copper $50 donation, Bronze $100 donation, Silver $250 donation and Gold $500 donation. Donate a leaf and have it engraved…to honor someone, in memory of someone, or to reflect your favorite saying…it's entirely up to you for more details, call us at 778-5115 From cat food to gardening hoses and stamps, we use alot of items every day!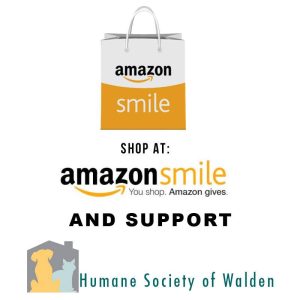 When you shop using smile.amazon.com, the AmazonSmile Foundation will donate 0.5% of the purchase price of eligible products to the Humane Society of Walden.
On your first visit to  smile.amazon.com, you need to select Humane Society of Walden to receive donations from eligible purchases before you begin shopping. We will remember your selection, and then every eligible purchase you make at smile.amazon.com will result in a donation. You will see eligible products marked "Eligible for AmazonSmile donation" on their smile.amazon.com product detail pages. 
Donate to and Shop at our
Yard Sales
Donations are accepted Monday, Wednesday and Friday from 10:30am-1:00 pm. Except for Holidays.
Please do not leave any items outside the yard sale room (as the elements may ruin them) or inside the shelter lobby.
The following is a list of items we CANNOT accept:
Computers
Electronics
Clothes
Exercise Equipment
Large Furniture
Stuffed Animals
VHS Tapes
Religious Items
Destination Items
Thank you for your continued support!
Purchase your pet's
medications
Pet owners have options today on where they purchase their pets medication. Many large retailers are now selling pet medications and making HUGE profits.
These profits we believe should be going to the animal shelters and rescues that REALLY need the financial support. That is the mission of Pet Rescue Rx. ALL PROFITS are donated to the shelter or rescue selected by our customers.
customerservice@petrescuerx.com
Bottle Recycling with 
CLYNK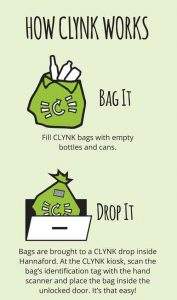 Bags can be picked up at our safe haven and once filled brought to Hannaford in Pine Bush for redemption.
While helping the environment by recycling you're also helping the orphaned cats and dogs with a donation!
Create a Legacy, Remember the Animals, in your
Will
You can still help and support animals even when you no longer share their world. Make a lasting gift to the shelter and know that your kindness will live on. We will continue to provide loving care for homeless dogs and cats through your generosity.
For more information, please contact Robert Cedpeda, certified financial planner, at Quest Financial Services of Goshen at 845-294-1313.
Click on the button below to get started and anything you purchase we will get a small donation for!
Gourmet Popcorn by
NOM NOM
We have partnered with the MOST AMAZING Gourmet Popcorn Company, Nom Nom Gourmet Popcorn Company.
A SIGNIFICANT portion of all the sales go directly to us!
This Gourmet Popcorn is unlike ANY Gourmet Popcorn you have tasted. The cheeses are made with real cheese! Plus they offer over 65 flavors like Smores, Pumpkin Pie, Caramel Dark Chocolate and Sea Salt, Buffalo Ranch, Cookies and Cream, Egg Nog and more!