Barn cats available for free adoption in Walden, NY
Every shelter always has a diverse mix of cats who are looking for a home. Kittens are cute, playful and easily adoptable. Most people fall in love with the kitty who will become their cuddly, friendly lap cat, creating a loving bond with them that will last for years.
But there are some cats, those who have lived on the streets…sometimes for years, fended for themselves, and often have learned the hard way not to trust just anyone.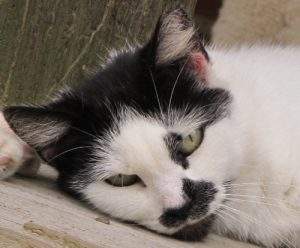 Kendra (black and white face) was living outside in the city of Middletown. After she was trapped and spayed, she was brought to the shelter as her old haunts were too dangerous for her to return. She a young girl and gets along very well with other cats. She is scared of people, but will easily approach the food dish at feeding time.
With enough bad experiences, they become experts at avoiding people. Most are very affectionate with other cats and have learned to survive bonding with other cats. They are not agressive or dangerous to people. They feel safer being independent, even if it means giving up a soft bed to sleep on and regular meals.
These cats do however make great barn cats. "Barn Cats" don't need an actual barn. They're happy to live outside, in a barn or any protected structure. In a barn, they help to keep down unwanted visitors who might be stealing your grain or animal feed. They just need to be fed regularly, have fresh water, and provided straw for warmth during the winter in a setting with protection from the weather. They ask little else from you AND many become friendly and show affection after they are used to good treatment.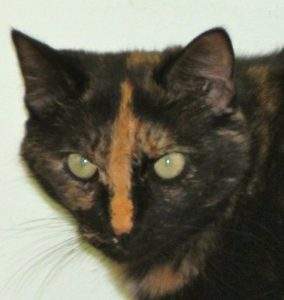 Patti (tortie with gold stripe on nose) came to the shelter many years ago as a feral kitten – just 6 months old and already was so afraid of people she has never allowed people to pet her. She is very affectionate with other cats, butting heads and grooming her friends, but does not trust people.
The Humane Society of Walden currently has a number of candidates who would make wonderful barn cats. All are spayed or neutered, up to date on vaccinations, and have been tested (and are negative) for Leukemia and Aids. They are healthy and active.
Please consider giving one or two of these cats a second chance at a life outside the shelter. Barn Cats are always NO FEE adoptions. We always accept back animals adopted from us if you are ever unable to care for the them for any reason.
Shown here are descriptions and photos of three kittys, who would make excellent barn cats. They are now living at the shelter in one of our free roaming Palaces with other cats. Their personal stories tell a little about who they are and how they came to the shelter.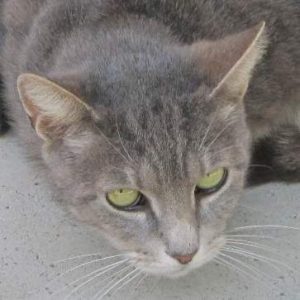 Moxi (silver tiger) came in as an adult stray and we do not know much about her life before the shelter. She keeps to herself, does not cause trouble, and is very afraid of people.